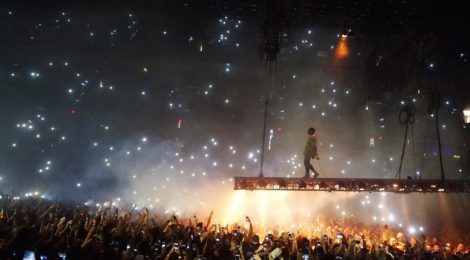 The song "29" written by singer Demi Lovato (she/them) for her eighth album tells the story of her traumatic, age-inappropriate relationship with Wilmer Valderrama, who met when she was 17 and he was 29. They dated for six years after her 18th birthday. For a long time, Lovato continued to say that their relationship was wonderful and that she loved him. She even crediting him for helping her on her path to sobriety. It was only after a long journey of therapy and turning 29 that she realized how disturbing her relationship was. 
Lovato released "29", detailing her feelings and experiences about her past relationship. Her deeply personal and emotional lyrics highlight the toxicity of relationships with large age gaps. Specifically when one partner is still a teenager. She questions his intents for dating a teenager, and says that as a 29-year-old herself now, she could never imagine doing the same thing. 
"Petal on the vine, too young to drink wine 
Just five years a bleeder, student and a teacher
Far from innocent, what the f***'s consent?
Numbers told you not to, but that didn't stop you
Finally twenty-nine. Funny, just like you were at the time 
Thought it was a teenage dream, just a fantasy 
But was it yours or was it mine?
Seventeen, twenty-nine."
Lovato utilizes music as a source of strength, security, and self-expression to liberate herself. This song portrays her relieving the burden that should never have been placed on a teenager. Lovato's poignant song serves as a resounding message to women and girls who have experienced or find themselves in similar situations. By sharing her own journey and emotions, she provides solidarity, assuring them they are not alone.
Lovato has dealt with many mental health-related issues in her past, and is now a huge advocate for therapy and mental health support. Creative therapy is often a wonderful tool for those who have experienced trauma as it allows them to make something they enjoy out of a difficult experience. Being able to vent feelings and trauma through creative mediums help the person feel empowered and in control of their life story. In the vibrant tapestry of healing, Lovato's journey of healing reminds us that through creative therapy, such as song, we can rewrite our darkest chapters into masterpieces of resilience and triumph.
Check out the song here:
https://www.youtube.com/watch?v=nmpBEoiuUBw&ab_channel=DemiLovatoVEVO 
Image Credits:
Feature Image: StockSnap, On Pixabay. Creative Commons