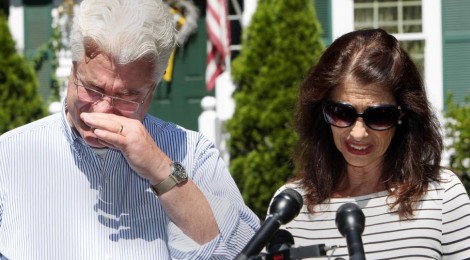 On August 19, 2014, a YouTube video of American journalist James Foley's beheading was released by the terrorist organization ISIS (Islamic State in Iraq and Syria). Weeks later, two more videos were released, showing the execution of American journalist Steven Sotloff and British aid worker David Haines. Each victim was taken hostage years ago and ransom demands for their release were directed at their families in the months prior to their deaths.
But their families faced more than the pain of watching their loved ones die. The US government pressured relatives of hostages to do nothing to help.
According to Sotloff's parents, a member of President Obama's National Security Council threatened the family with criminal prosecution if they attempted to pay a ransom to ISIS for Sotloff's release. A similar conversation was held with Foley's family.
The US government emphasizes that they do not negotiate with terrorist organizations. But is threatening the families of hostages justifiable?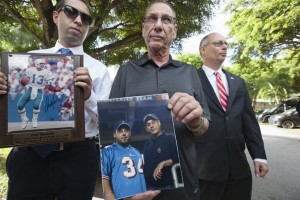 Families in hostage situations feel powerless, especially when information about their loved one is scarce. Government officials exacerbate this sense of powerlessness. Along with initial anxiety, feelings of isolation, loss of appetite, and trouble sleeping, families of hostage victims who are denied the ability to intervene are more likely to develop long-term conditions like Post-Traumatic Stress Disorder and Generalized Anxiety Disorder.
Furthermore, the US government may actually be stepping outside of its own legislation by forcing victims' families into inaction.
According to an FBI report from April 2014 that discusses the protocol for helping families in overseas hostage situations, the ideal scenario is very different from what took place. The report states that a highly experienced operational psychologist should be put on the case to help the victim's families by providing them with a sense of hope.
"We [should] let them know there are people actively working to recover their family member and that we aren't giving up", says Carl Dickens, an operational psychologist with the FBI. In addition to emotional support, families should also be provided with temporary living accommodations and emergency expenses.
When asked if they felt the US government gave them adequate support, the Sotloffs responded, "Not at all. We never really believed that the administration was doing anything to help us."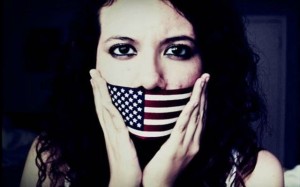 The British government has also stood strong on their position to not pay ransom money to terrorist organizations. But the Haines family was never threatened. Despite their anger toward the law, friends and family of Haines did not experience the same pressure their American counterparts faced. "The government and foreign office did their best," said Mike Haines, brother of the fallen aid worker, "we have complete satisfaction with what they did. We felt very much part of the team."
The White House has denied all accounts of threatening the Sotloff and Foley families. Yet the Obama administration has become more attentive to families of the latest overseas hostages. The families of Peter Kassig and an unidentified female aid worker who are presently being held hostage by ISIS recently had personal meetings with Obama to discuss the situation.
This is an important step towards finding a balance between respecting victims of terrorists and protecting the public good. But in the meantime, where the government has failed, the families of victims are trying to help others like them. Foley's parents are establishing an organization to aid families of overseas hostage victims through counselling and support. The James W. Foley Legacy Fund will help build a resource center for families of American hostages and foster a global dialogue on government policies in hostage crises.
-Alessandro Perri, Contributing Writer