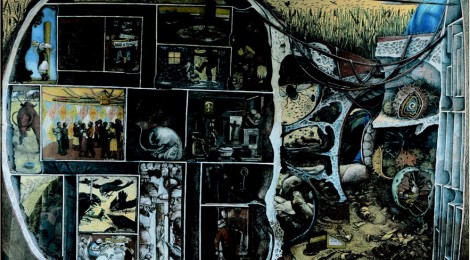 William Korelek was a Canadian artist who suffered from mental illness. His two most famous works, "The Maze" and "Out of the Maze," reflect his state of mind before and after psychological treatment.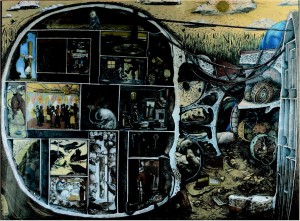 "The Maze" illustrates Kurelek's confused mind, which contains endless, unsatisfying paths. He explains, "He is curled up with frustration from having run the passages so long without hope of escaping out of this maze of unhappy thoughts.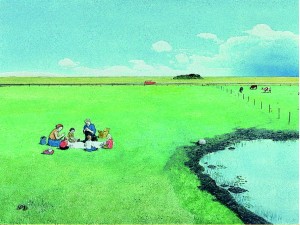 "Out of the Maze" was painted after Kurelek received treatment for his depression. The picture depicts his content life with his family but the oncoming storm in the background and the skull on the left outline his struggle with mental illness.