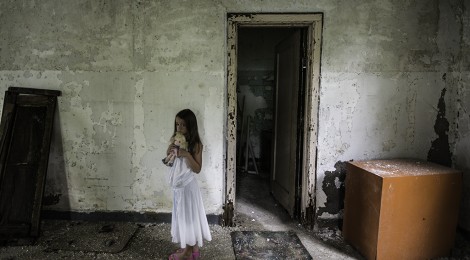 In her latest series of children's books, River Speaks, author Sandy Stream conveys the emotional turmoil that children and families go through when dealing with trauma.
Children who have undergone loss, abuse, and other traumatic experiences are often unable to fully understand or express their feelings. Their inability to verbalize the emotional impact the crisis had on them makes it difficult for therapists to determine how to best help them heal.
Although research has shown children's literature to be a helpful tool in therapy, its use is still not particularly common.
The stories found in Stream's books are meant to help therapists provide relatable experiences for children to help them come to terms with their own trauma. They revolve around a baby bird, Sparky, who is snatched away from his family. In dealing with his captivity, escape, and eventual return, Sparky and his family learn to articulate the complex feelings they experience.
Sparky does return home, but the series does not employ the conventional happily-ever-after ending. Instead, the stories address the turmoil felt by everyone both during his captivity and after his return.
The seven books in this series, Sparky Can Fly, Sparky's Mama, Tweets and Hurricanes, Feathers, Flex, Roots, and The River, all feature a different main character, retelling the narrative from the perspective of the victim, the parents, the siblings, and the therapist. Each book also deals with different emotional themes, including grief, loss, isolation, and acceptance.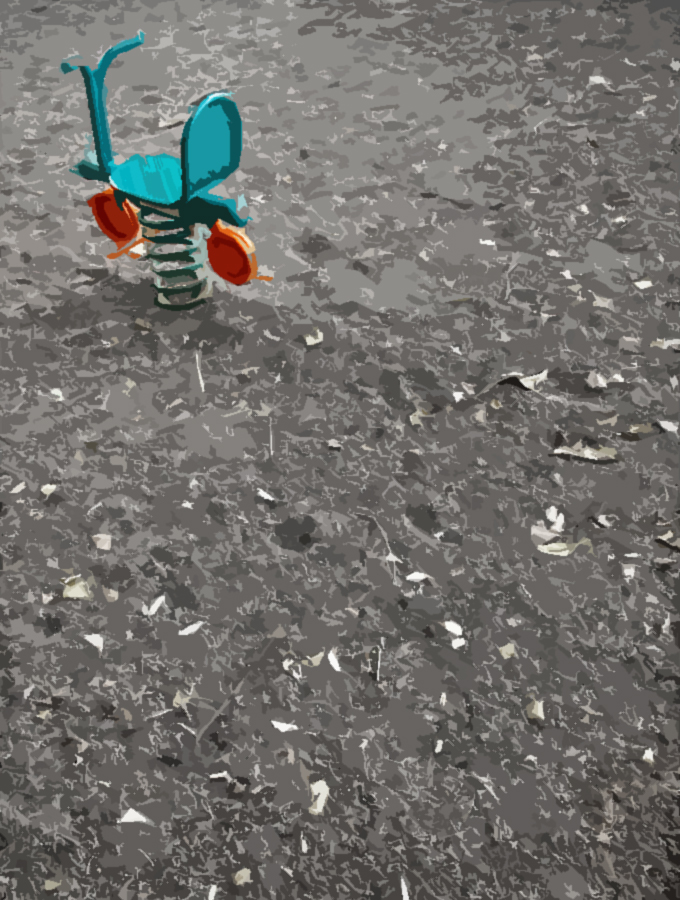 Many of the communication strategies seen in River Speaks can be linked to Jean Piaget's work on child development. According to Piaget, healthy coping and a sense of self cannot exist without establishing trusting relationships during childhood. Trauma can interrupt this process, and the River Speaks series is intended to restart and re-establish healthy connections.
Research, including that of psychiatrist Bessel van der Kolk, professor at Boston University, shows that children must understand the emotions caused by trauma. This research emphasizes that therapists should teach children to regulate emotional distress, with the first step being acknowledgment of the distress' severity.
Stream's metaphorical approach helps children grasp the complex concepts that make the healing process. Comparing Sparky's inability to express anger and grief to "hurricanes" and "tweets" helps make the abstract more tangible.
This strategy allows the River Speaks stories to personify complex psychological issues such as emotional defense mechanisms like denial, fear of abandonment, and Stockholm syndrome, making her books well-suited to children as young as three or four years of age.
Stream's stories are accompanied by illustrations from Yoko Matsuoka. The colourful drawings were designed to keep the oftentimes-dark subject matter child-friendly, and work well in conjunction with Stream's metaphorical portrayals of emotions and trauma.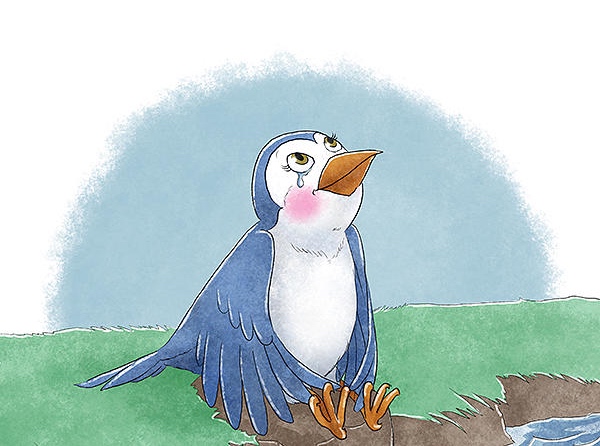 Such illustrations are a common tool in dealing with childhood trauma. The use of visual art to depict emotional reactions has been found to benefit children during the normal grieving process. A paper by Cynthia O'Flynn at North Central University explains that art therapy can be especially beneficial for children suffering from serious traumatic grief.
The article cites numerous other studies reporting that art allows children to bypass the language and vocabulary needed to explain their grief or loss, making self-expression much easier. The children are able to perceive greater control over their emotions and feel safe while reflecting upon their experiences.
Alexa S. Rabin of Alliant International University reinforced these findings in 2012, stating that art is an exercise which allows children to assert themselves and their boundaries. Rabin explained that such therapy significantly decreases acute stress symptoms, noting that the purpose of trauma treatment is to help children find a way to cope.
Stream's books bridge the two sets of findings—using both art and language to reach out to children and better their self-expression across both media. A therapist using Stream's books would be more flexible in tailoring the therapeutic style to the child's age and individual needs.
Feedback from psychologists such as Jacqueline A. Carlton and fellow author Cheryl Eckl, applaud Stream's attempt at tackling such difficult subject matter. And while research would be needed to gauge the helpfulness of her specific stories, existing research suggests that her books may ease therapy for both clinicians and children.
–Olivia Jon, Contributing Writer
Image Sources:
Feature: Freaktography on Flickr
First: Simply Boaz on Flickr
Second: www.riverspeaks.com