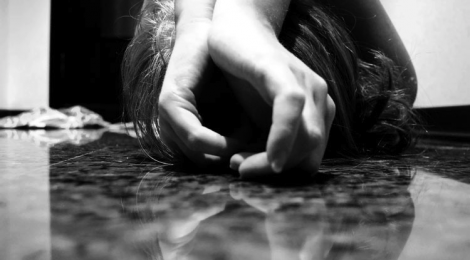 "The Black Pit" is one of the many written pieces featured in a book called FASCInATE – Friends of Alma St Centre Inspiring Action Towards Equity. This specific piece is written by Vicki, who describes her experience with mental illness and what it meant for her personally and socially to deal with this issue.
The Black Pit
By Vicki
Each time I write about my experiences, I dig deeper into my memories and feel a sense of achievement at how far I have come.  The 'being me' in my body is wonderfully 'light', as If I have let go of the pit, which was so heavy…
In the 1970s I worked as a sister at a huge prestigious hospital called St Thomas's, opposite Big Ben and right beside the Thames.  Beautiful sunrises and sunsets and walking along the river, full of old and new sights.
I started work there after my first marriage broke up.  I was a midwife before the split but needed to move away from the joy of childbirth as I was certainly not in the right frame of mind to aid in the delivering of babies.
I returned to looking after sick people and was better able to hide and disguise my pain in the midst of other people's sufferings.  The old adage of 'leave your own feelings at home' was how I was encouraged to behave.  And I continued to do this for many years, until I realised it was doing me harm.
I needed to learn to be selfish and not selfless, which was the behaviour my parents had deemed appropriate for a 'girl child'.  It became so ingrained in me that to this day I have problems choosing video movies for myself and am always aware that my choices may not be other people's – it was so important to fit in.
Returning to work, I never had a day off sick, but I was living my life down a pit – round edges, black, with rough, unclimbable walls.  I felt like I was a pale stick figure hanging on down there.
Sometimes I could see the light at the top and sometimes I couldn't.
Sometimes, I was not down there, and the release was fantastic, as if a huge weight had been taken off me for a few hours.  I could cope and be happy. But mostly I felt terrible and was afraid I would never get out of the pit.
I remember walking behind friends and someone saying, 'I wish she would snap out of it', and wishing that I could too.  It was as if I was gripped by an unhappy skin and this was just the way it was.  I hated it.
I don't remember exactly when the black pit went.  It was, and is, so vivid, but it is many years since I had that sensation.  I think it was replaced by lots of other bodily sensations that would jump up to greet me and remind me of my frailty.
Image by F. // Chicca // K. Silva on Flickr.