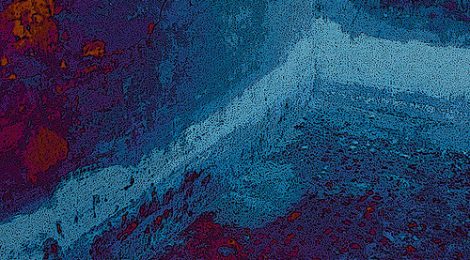 A teenager diagnosed with borderline personality disorder, Mary Christina wrote this poem to express the confusion, sadness, and shame she experiences as a result of her struggles. Through cutting, she leaves scars as reminders of her pain.
I'm Caged in My Dark
I'm caged in my dark,
Don't know how to start.
I see weapons everywhere,
In my room, in my house.
Even when there's no dark.
I'm scared of the mirror.
I see my tears,
They keep running down my face.
I see a girl with so much to blame.
I can't take it all away,
I'm so ashamed.
I can't think when I think,
I've built up walls you can't see.
I'm running out of time.
I need a hero to save me.
I'm scared of my past,
It holds to me my scars.
I don't wanna see them again.
I want them to forget my name.
I'm caged in this love you gave me,
Numbness is all I feel,
Black and white is all I see.
Where did I go wrong? Tell me.
I'm cuts, I'm pills, I'm scars.
When did this little girl grow up?
Wasn't it so fast?
I have everyone to blame.
I'm buried down in this shame.
How do I tell you I needed sanity?
When back then,
Nothing made sense to me.
Neither did I make any sense,
To anyone or anything.
How do I say sorry to this girl?
I've got no answer,
To this, what I've become.
How do I become me once again?
How do I tell you I'm in pain?
I can't find my way,
I know you never cared anyway.
Image Credit
Feature: Anton Raath at flickr, Creative Commons