Brian, a graduate from a university in California, struggled financially and emotionally. He often experienced anxiety, panic, and shame about his student loans.
Upon graduating, Brian moved to Germany, and to this point, has not paid back a cent of his debt. So long as Brian continues to live abroad, earns a living in a foreign country, does not pay U.S. taxes, and does not collect social security, loan companies are unable to contact him.
Brian's story of "debt dodging" is just one way, albeit extreme, some students cope with the stress of educational loans, which play a very large role in higher education in North America. And Brian is not the only student who has left his home, family, and friends to escape.
In Canada, average student debt estimates hover in the mid-to-high $20,000 range. This estimate is close to the $26,300 figure that many students said they expected to owe after graduating, according to a recent Bank of Montreal survey.
When she was granted a large enough loan to pay for four years of university and one year of college, Aneeta (name changed for anonymity), a recent graduate of the journalism program at the University of Guelph-Humber in Canada, says she did not understand the consequences of accepting such a large sum of money.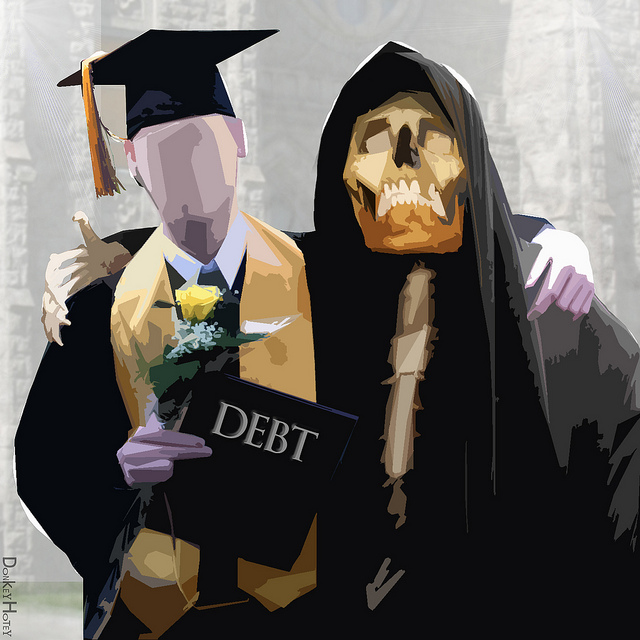 In an interview with the Trauma and Mental Health Report, Aneeta explained:
"I really didn't grasp the gravity of having so much financial assistance from the government, and then having to owe all that money back until after I actually graduated. And it was even more anxiety-provoking because I really struggled to find permanent, full-time work after leaving school."
Since graduating, Aneeta still lives with her parents and has bounced between temporary retail jobs. The toll the debt has taken on her mental wellbeing includes frequent feelings of self-doubt, embarrassment, and even days of relentless anxiety and depression.
"Honestly, my plan after graduation was to score an awesome job in my field and save up enough money to move out and rent. I just forgot to consider the 25+ thousand dollars that I owe—which I think a lot of undergraduates do, to be honest with you. And every time I think of how much I owe and how much of a long way I have to be debt-free, it freaks me out. And then I feel guilty for spending the money I do have."
Unable to afford much at all, Aneeta feels isolated and out of the loop; she seldom sees her friends. For students like Aneeta, high debt loads represent not only financial stress, but they can delay the time it takes to reach certain life milestones.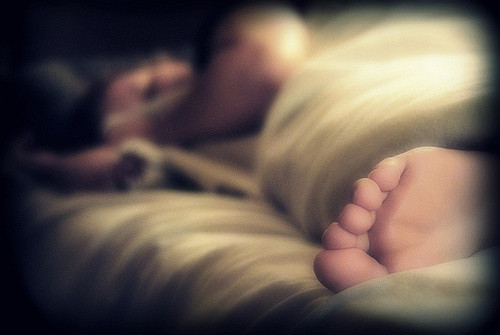 Denise Lopez, a registration and financial aid assistant at the University of Toronto (U of T), said in an interview with the Trauma and Mental Health Report:
"The number of former students I see who are well into their 30s and 40s and are still paying off their student loans is overwhelming. And many of them admit to being financially restricted from the things they really want to do like buy a car or property."
Lopez distinctly recalls one U of T alumnus who shared his fear that, when his kids hit university age, he'll still be paying off his own student loans. And with university tuition rising to record levels in Canada, his fears may not be unfounded.
According to research by the Canadian Centre for Policy Alternatives, the cost of a university degree in Canada is getting steeper, with tuition and other compulsory fees expected to triple from 1990 to 2017.
The mental wellbeing of students is not the only area affected by steep tuition and loans—their parents' lives are also altered. For example, parents are postponing retirement and taking on additional debt to help put their children through school or pay off loans. In Aneeta's words:
"My dad recently became an UBER driver to help me pay off my loans because I can't do this on my own. I feel guilty. I can see the financial burden and stress in his face. If he had the choice, he wouldn't want to be working on-top of the hours he puts in at his day job."
– Veerpal Bambrah, Contributing Writer
Image Credits
Feature: thisisbossi at flickr, Creative Commons
First: DonkeyHotey at flickr, Creative Commons
Second: Becky Wetherington at flickr, Creative Commons