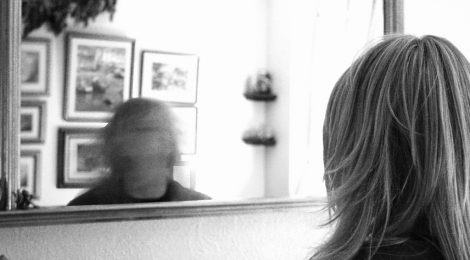 A myth in popular culture: Mental illness leads to creativity. The idea is bolstered by successful movies like Total Recall, Minority Report, and Blade Runner, based on the work of author Philip K. Dick, who struggled with schizophrenia. Other notable artists, like singer-songwriter Brian Wilson from The Beach Boys, also showed schizophrenic symptoms.
These links have led scientists to question the relationship between schizophrenia and creative expression. While a connection appears to exist, the assumption that schizophrenia can cause creativity (or vice versa) doesn't hold up, not in any simple or direct way. Often, these assumptions overlook other risk factors, such as family history, that contribute to the disorder.
And a report on brain illness and creativity by Alice Flaherty, associate professor of neurobiology at Harvard Medical School, paints a more complicated picture. While schizophrenia is not necessarily associated with creativity, one specific trait—openness to unusual ideas—relates to creativity and is prevalent among schizophrenic patients. This trait is common in many writers, as their work is a product of their imagination.
Mental health professionals have observed the therapeutic effects of writing on patients with schizophrenia—finding that the creative process assists these individuals with managing their symptoms.
Laurie Arney, who has schizophrenia, is a case in point. Arney's therapist Christopher Austin from the Calgary Health Region in Alberta applied an approach called Narrative Therapy to help her cope with the illness. As part of the approach, Arney wrote about her thoughts, feelings, and hallucinations in an open journal to Austin, who would then write back, asking questions about her experiences and helping her process them. He found:
"Writing helped the client to express her experience of living with a mental illness, to describe her years of mental health treatment, and to find her own path toward wellness."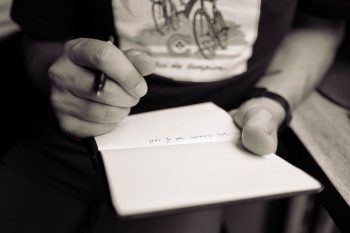 As an adjunct to other therapies, the approach was helpful for Arney. She explained:
"When I am writing, I do not censor myself the same way as when I am talking. When something stressful happens to me, I can just go to my computer. As I write to Chris about the incident, I am already starting to go through the process of dealing with it. I do not have to save up all my concerns until my next [therapy] appointment."
Writing therapy is also supported by research from Simon Mcardle at the University of Greenwich in the United Kingdom and colleagues. Certain creative or expressive writing exercises, such as poetry and story-writing, help schizophrenic patients express themselves, and control their thoughts and hallucinations.
According to Noel Shafi, a poet and neuroscience researcher, poetry can be used as a communicative tool for schizophrenic patients to share their emotions and disturbed thoughts. Shafi explains:
"The client externalized his negative beliefs in the form of a Haiku, using poetic expression for personal awareness and growth. The client had lost his sense of self-worth through his experience with psychosis and was now using poetry to validate his existence."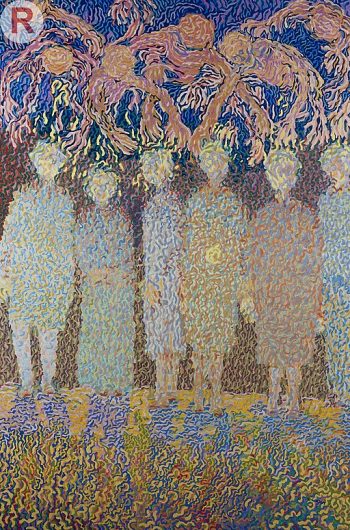 But there are some risks associated with writing therapy, as these narrative exercises can elicit negative or disturbing expressions. According to Shaun Gallagher of the University of Memphis and colleagues, when using self-narratives, such as journal accounts or stories, patients can get confused between the story and real life. One patient's narrative account reads:
"I get all mixed up so that I don't know myself. I feel like more than one person when this happens. I'm falling apart into bits."
Without regular monitoring, there may be difficulties, especially if patients struggle to distinguish between their thoughts and reality. Still, as a tool in the therapist's kit, therapeutic writing does offer some help to a number of high-risk patients with serious mental-health problems.
– Afifa Mahboob, Contributing Writer
Image Credits
Feature: Joe Skinner Photography at flickr, Creative Commons
First: Calum MacAuley at unsplash, Creative Commons
Second: Wellcome Library at Wikimedia, Creative Commons