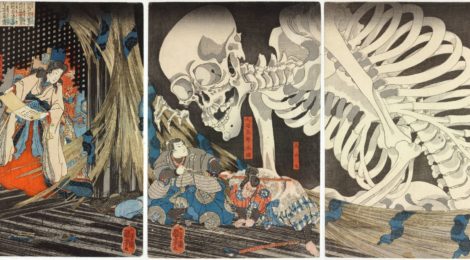 "Kubo and the Two Strings" is a major motion picture created by the American stop motion animation studio Laika. Although at first glance it appears to be a children's film, the frightening imagery and complex adult themes allow this unique movie to appeal to almost anyone. Stop motion animation as well as influence from Japanese wood block print, origami, and ink wash paintings give this movie it's distinct style. While many children's films focus on family as an unconditionally good concept, "Kubo and the Two Strings" challenges this idea and reveals the dark side of familial relationships. Kubo's grandfather and aunts are selfish, dangerous people who want to divide him from his parents and force him to join them in their cold and heartless world. Mental health issues are also central to this film, with Alzheimer's afflicting multiple people in Kubo's life, the saddest of which is his mother, whom Kubo is forced to care for while he is still very young. Aging, senility, loss of loved ones, and toxic family members are all addressed in this beautifully designed cinematic masterpiece.
Kubo: Why does Grandfather hate me?
Monkey: Oh, Kubo, he doesn't hate you. He wants to make you just like him.
Image Credit:
Feature: Wikimedia Commons , Public Domain