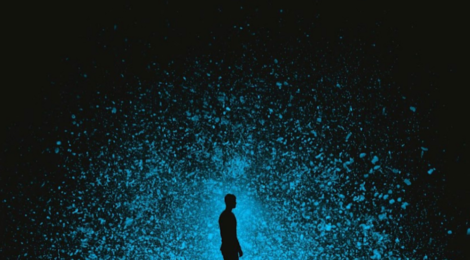 Art can be a useful method of expressing emotions that are difficult to convey through words. Elianne is able to do this in her artwork as she so accurately encapsulates common feelings associated with depression. Elianne is an artist based in Switzerland who uses the modems of watercolour, oil on canvas, and pencil drawings (amongst other forms) to produce her striking pieces. 
In discussion with the Trauma and Mental Health Report, she describes her journey with depression as beginning in her mid-teens, although only recently did she openly discuss her experiences. Elianne shares how her art has allowed her to express the feelings she had previously held inside, which has become a helpful method of coping and self-expression.  
Her work "Pressure," which was completed earlier this year, is a watercolour painting featuring powerful imagery and a distinct use of colour. She notes her inspiration for the piece derived from an inner restlessness and tension she experiences. As these feelings begin to build, she describes that they became more uncomfortable and difficult to bear.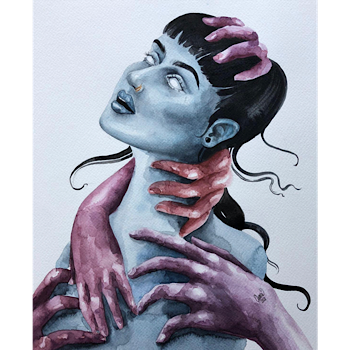 Image Credits:
Feature Image: Daniel Jensen, on Unsplash, Creative Commons
Body Image: Elianne, via website, Permission by Artist Granted