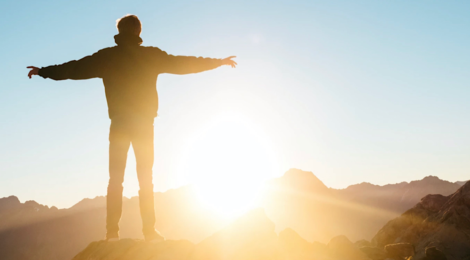 The Four Agreements: A Practical Guide to Personal Freedom, written by Don Miguel Ruiz, is a short book based on ancient Toltec wisdom that advocates for freedom from self-limiting beliefs. He expands upon four unique 'agreements' for releasing oneself of suffering. These include: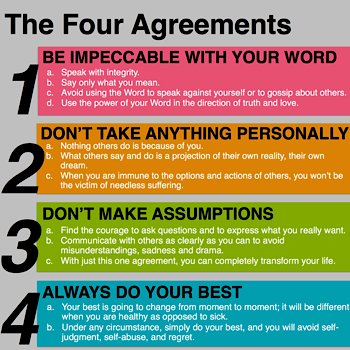 In this book Don Miguel Ruiz states,
"We have a dysfunctional dream of the planet, and humans are mentally sick with a disease called fear. The symptoms are all the emotions that make humans suffer: anger, hate, sadness, envy, and betrayal. When the fear is too great the reasoning mind begins to fail and we call this mental illness. Psychotic behaviour occurs when the mind is so frightened and the wounds are so painful, that it seems better to break contact with the outside world. If we can see our state of mind as a disease, we find there is a cure. We don't have to suffer any longer. First we need the truth to open the emotional wounds, take the poison out, and heal the wounds completely. How do we do this? We must forgive those we feel have wronged us, not because they deserve to be forgiven, but because we love ourselves so much we don't want to keep paying for this injustice. Forgiveness is the only way to heal. We can choose to forgive because we feel compassion for ourselves."
Written simply while incorporating complex themes, this can be a helpful book for stress management and personal growth.
Image Credits:
Feature Image: Pablo Heimplatz, on Unsplash, Creative Commons
Body Image: Stoicism, on Reddit, Creative Commons