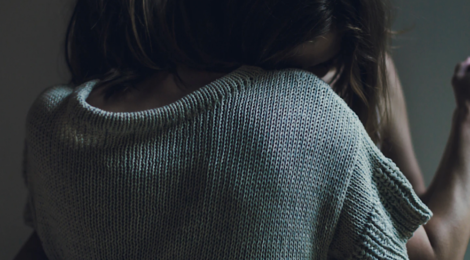 From the moment it begins–with its weaving echoes and the ritualistic rhythm of a beating drum–Goodbye draws the listener into its hypnotic, otherworldly pull.
The song is from the album The Devil's Walk by German electronic artist Apparat's Sascha Ring. Featured in films and commercials (notably in the television series Breaking Bad's season four finale), it is now most recognized as the theme song for Netflix's original series Dark. However, the song was nearly abandoned before its completion.
Ring knew the story he wished to tell: the story of loss, written across as a lullaby sung by someone close and waking up to find that person gone. After struggling with it in its early stages, he sought out a collaboration and offered what he had to Soap&Skin's Anja Plaschg.
Plaschg happened to be in the middle of a dark period in her life. She had just released her debut album, but in the same year had suffered the end of a relationship and the unexpected death of her father. Listening to the song sample triggered in her all of the raw emotions of loss and feelings of disconnection she was grappling with.
"Find out… I was just a bad dream…"
Resonating with its tone, the song comes to life with her vocals as it takes on her personal story. The instrumentals are initially spare to allow space for her words, then trickle across the fold. Its crescendo is a cascade of layers reminiscent of a thunderstorm, and its great release as it breaks across the sky.
Image Credits:
Feature Image: Matthew Henry, on Unsplash, Creative Commons