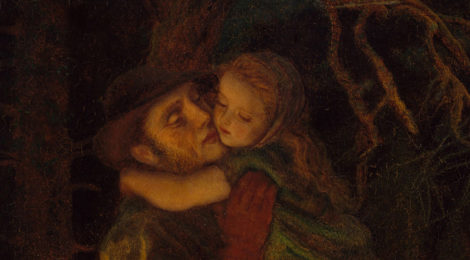 Najwa Zebian is a Lebanese Canadian educator and activist based in Ontario. She is famous for her creative writing and poetry. At the age of sixteen, she arrived to Canada and faced many difficulties. She started to heal herself through writing. She is now a published author of 3 books and has become an inspiration to millions of people worldwide. Drawing on her own experiences of displacement, discrimination, and abuse, Najwa uses her words to encourage others to build a home within themselves; to live, love, and create fearlessly. In this specific poem from her book The Nectar of Pain she shares the pain of losing her father. 
Time and time I go back,
To the memory of a person who loved me without holding back.
As a child, before a castle of greatness I always stood.
To see the kind who never left me feeling misunderstood.
He would put his crown down and leave his throne.
He would run out to me and make me feel like the world was my own.
With the world in his eyes,
He looked at me like he was seeing an angel from the skies.
He would listen to every story I had,
No matter how happy it was or how sad.
One day I came to the kingdom.
I knocked and knocked.
I waited and waited.
With tears in my eyes, my heart was grasping to rest.
Who would have though what would happen next?
The door opened and there stood the queen.
The look on her face was not one with which she was ever seen.
"He's gone", she said.
She put her hand under my chin to raise my head.
My tears would be black if my heart could speak
Never in my life did I ever feel so weak.
The king of my heart was gone.
My father left me. How could I ever move on?
It's been years but I am still heart-broken.
How could a heart heal from the loss of its own medicine?
I pray every night for the strength to accept that my happiness must be without you.
I pray every night that with pride in your heart I left you.
I can feel your love wiping the tears from my cheeks.
For every night my pen writes on withered paper and your contentment
With me it seeks.
Through my thoughts and through my words, I reunite with you.
I will be strong because I know that being weak would hurt you.
I love you.
Father, I love you.
Image Credits:
Feature Image: Birmingham Museums Trust, On Unsplash, Creative Commons