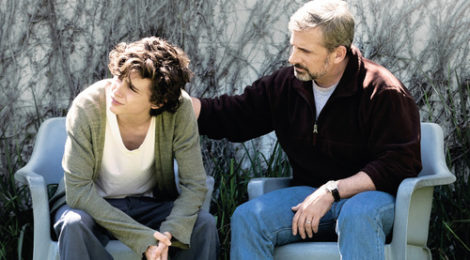 The 2018 biographical film directed by Felix van Groeningen "Beautiful Boy", adapts the memoirs of both father and son, David and Nic Sheff. The film stars Steve Carell (David Sheff) and Timothee Chalamet (Nic Sheff) to tell the story of the triumphant relationship of both men amidst Nic Sheff's crippling addiction. 
The film offers a raw portrayal of mental health and addiction. The story is told through a series of flashbacks that begin from Nic's youth to the onset of his addiction and forward. Nic, a burgeoning writer headed to university to pursue his education, fell victim to drug use to cope with his depression. While he began by smoking marijuana, he later graduated to more serious drugs and developed an addiction to methamphetamines. 
The film depicts David Sheff's unwavering love and support for his family and his exasperation at not being able to help his son out of his addiction. The film evokes feelings of despondency, remorse, pain, and triumph. 
With the support and love of his father Nic Sheff has been sober since 2011, and has channeled his harrowing experience into artwork.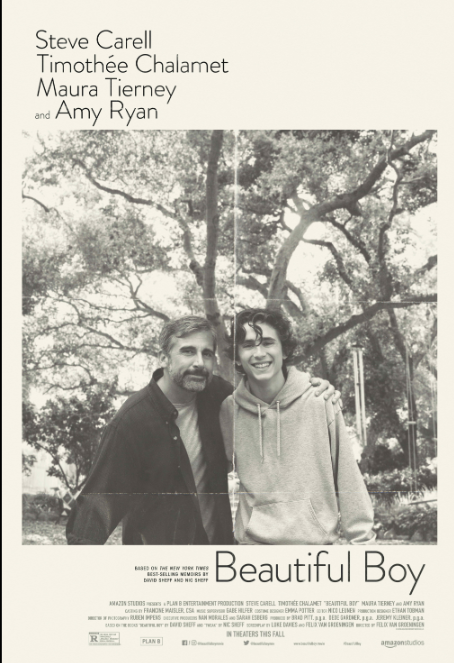 You can watch Beautiful Boy for free with a subscription to Amazon Prime on Prime Video.
Watch the official Beautiful Boy trailer here. 
"We deny the severity of our loved one's problem not because we are naive, but because we can't know." 
– David Sheff, Beautiful Boy: A Father's Journey Through His Son's Addiction
Image Credits
Feature Image: M a j a, On Pinterest, Creative Commons
Body Image: GQ Magazine, On Pinterest, Creative Commons