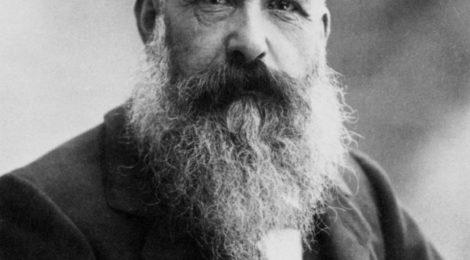 Claude Monet (1840–1926) was a prolific French painter who founded Impressionism and produced numerous masterpieces, many of which are still popular today. Monet met his first wife, Camille Monet (née Doncieux) when she was just 19 and he was 25. She endured poverty, rejection from both his and her family, as well as Monet's spells of depression and his failures, to be with him and relish in his successes. Camille became Monet's muse and was the subject of many of his paintings in her short lifetime.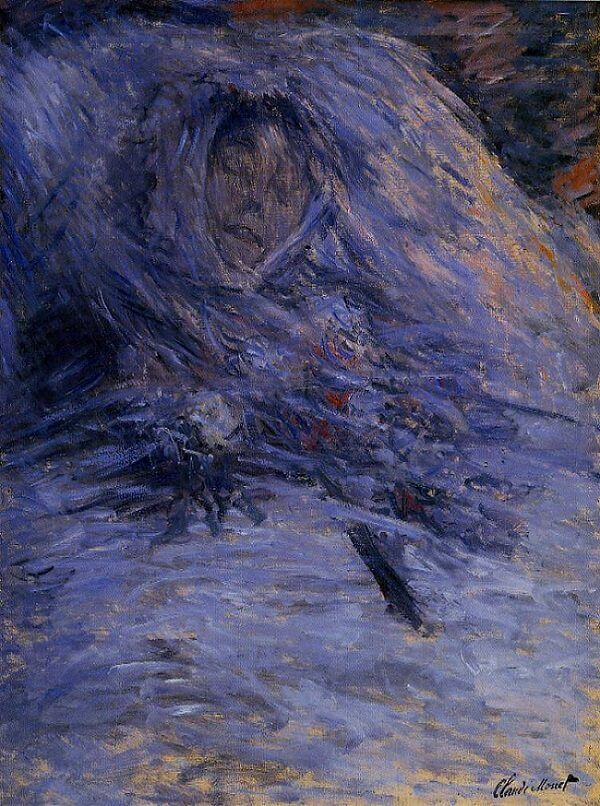 Camille became gravely ill in 1876 and declined recommended surgery out of fear which worsened her condition. She gave birth to their second son in 1878 and continued to see her health deteriorate. Camille passed away a year later at only age 32 of suspected uterine cancer and Monet channeled his immense grief into "Camille on Her Deathbed"  (1879). The melancholic and complex oil painting was never displayed or sold in Monet's lifetime and his signature was stamped on posthumously. In the painting, Camille looks to be at peace but the picture lacks colour which evokes a sense of peace peeking through sorrow and death. Camille blends into the canvas as if she is all but gone except for the glimpse of colour- flowers on her chest-  that stands out. 
Although Monet goes on to marry his second wife Alice Hoschedé, he never seems to truly get over Camille's passing as he remarks to Georges Clemenceau, the former French prime minister, 40 years after her death:
"I found myself staring at the tragic countenance, automatically trying to identify the sequence, the proportion of light and shade in the colours that death had imposed on the immobile face. Shades of blue, yellow, grey. . . Even before the thought occurred to memorize the face that meant so much to me, my first involuntary reflex was to tremble at the shock of the colours. In spite of myself, my reflexes drew me into the unconscious operation that is the daily order of my life. Pity me, my friend."
Image Credits:
Feature Image: WikiImages On Pixabay, Creative Commons.
Body Image: Claude Monet, Public Domain.