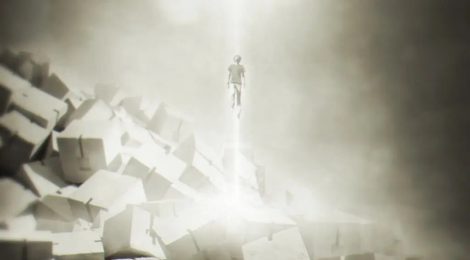 "Instructions for a Bad Day" is a spoken word poem by Canadian poet and writer Shane Koyczan, from his eBook of poetry Our Deathbeds Will Be Thirsty. This poem is an incredibly impactful piece that explores key "instructions" to get through a bad day or any hard time. The poem highlights the need to reach out for support when struggling, and emphasizes that there will be people who can support you and listen. The poem sheds light on the importance of remembering that there can still be light amidst darkness, there can still be meaning amidst struggle, and joy amidst loss. Grief and gratitude can coexist and do not need to take away from each other. In fact, allowing opposing emotions to coexist can make life even richer. Koyczan's poem is an uplifting reminder of how to get through darkness and remember that there will be light.
"Know that now is only a moment, 
and that if today is as bad as it gets,
understand that by tomorrow, 
today will have ended.
Be gracious.
Accept each extended hand offered to pull you back from the somewhere you cannot escape. 
Be diligent. 
Scrape the grey sky clean.
Realize every dark cloud is a smoke screen meant to blind us from the truth, 
and the truth is, 
whether we see them or not – 
the sun and moon are still there and always there is light."
Later in the poem, Koyczan continues:
"There will be bad days,
times when the world weighs on you for so long
it leaves you looking for an easy way out.
There will be moments when the drought of joy seems unending, 
instances spent pretending that everything is all right when it clearly is not.
Check your blind spot.
See that love is still there; be patient. 
Every nightmare has a beginning, but every bad day has an end.
Ignore what others have called you. I am calling you friend. 
Make us comprehend the urgency of your crisis.
Silence left to its own devices, breeds silence.
So speak and be heard.
One word after the next, express yourself and put your life into context – 
if you find that no one is listening, be loud. 
Make noise. 
Stand in poise and be open. 
Hope in these situations is not enough, 
and you will need someone to lean on. 
In the unlikely event that you have no one, look again. 
Everyone is blessed with the ability to listen. 
The deaf will hear you with their eyes. 
The blind will see you with their hands."
To hear Shane Koyczan read the entire poignant poem Instructions for a Bad Day, click here. 
Image Credits:
Feature Image: Richard George Davis, used with artist's permission.