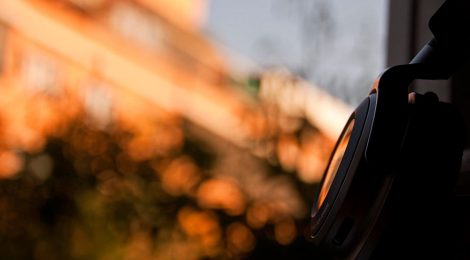 My parents both practice meditation. But they do so in very different ways. One takes an alternative healing approach and performs a series of Buddhist chants, while the other listens to mindfulness-based audio modules off a computer. Both methods focus on maintaining a healthy lifestyle through awareness and breathing, the only difference is the choice to use media.
Research in the last decade has shown that both traditional and modern meditation techniques produce significant, positive effects on the human mind, including general improvements in well-being, mood and stress. Technology has made meditation more accessible than ever and apps, podcasts, videos and other digital formats have helped to boost the popularity of meditation globally. Mindfulness workshops have been set-up in places as diverse as schools, hospices, and prisons to help those with various issues from stress reduction to pain management to relief of OCD symptoms.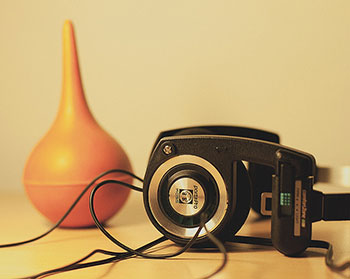 In interviews with the Trauma and Mental Health Report, meditation coaches and app developers discussed the benefits of meditation, and how technology has influenced, and will leave a lasting impact on, meditation practice.
Louisa Mailis is an empowerment coach and mindfulness teacher at The Pain and Wellness Centre in Toronto, Canada. In this section, Louisa discusses the benefits of Mindfulness-based Stress Reduction for Pain patients and cautions the use of meditation apps.
Treating Pain Through Mindfulness – Louisa Mailis
Mary Maddux is the co-founder of "Meditation Oasis" and has over 30 years of meditation practice and teaching experience.  Patricia Karpas is the co-founder of "Meditation Studio" and host of her meditation podcast: "Untangle". Mary and Patricia discuss how technology has expanded meditation practice.
Developing a Meditation App – Mary Maddux and Patricia Karpas
Louisa and Patricia discuss current research on the positive effects of meditation and how technology will influence meditation in the future.
How will Meditation Change in the Future? – Louisa Mailis and Patricia Karpas
Online interventions have shown benefits for people with anxiety, depression and insomnia. How they influence modern meditation practice will continue to be observed, and future research will tell more about its impact. Ultimately, technology provides cheaper and more accessible alternatives to traditional practice, allowing meditation to reach a wider audience. Christi-an Slomka, Community Manager, Mindfulness and Yoga Teacher for "Calm" explains:
"Technology has made meditation practices accessible to more people. It's amazing that you can just press play to access amazing mindfulness teachings from the comfort of your own living room. I literally searched and searched for these teachings when I was younger. I think the accessibility helps make these practices sustainable for people who never would have walked into a meditation circle or a yoga studio – we want to use our technology, not be used by it."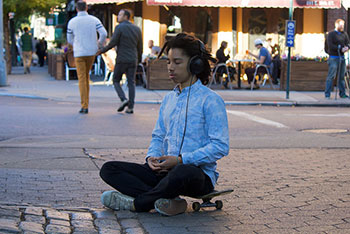 -David Remisch, Contributing Writer
Image Credits:
Feature: José Feliciano Cerdeño at Flickr, Creative Commons, some rights reserved
First: Doo. at Flickr, Creative Commons, some rights reserved
Second: Tina Leggio at Flickr, Creative Commons, some rights reserved