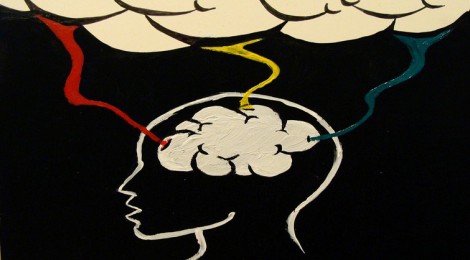 The emotional connection between a memory and an event can be powerful. A child rescued from a house fire or a soldier returning from Afghanistan may be plagued by flashbacks that elicit guilt, fear, and anxiety. These associations may disrupt daily functioning, causing social isolation, difficulty sleeping, and paranoia—all symptoms of Post-Traumatic Stress Disorder (PTSD).
Traditionally, PTSD has been treated with counseling and cognitive behavioural therapy, as well as psychiatric medications. Now, new research by biochemistry professor Esther L. Sabban and colleagues at New York Medical College is exploring how to stop the negative emotional association from being formed in the first place. They developed a nasal spray that, when administered before, during, or after crises, may do just that.
The spray contains Neuropeptide Y (NPY) which, at low levels, is associated with reduced negative emotional processing of events. Increased NPY in the amygdala and hippocampus—structures of the brain involved in processing memory and emotional responses—is associated with decreased anxiety, fear, and depression resulting from stressful situations.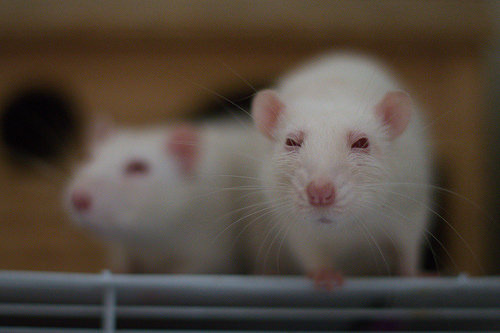 Sabban and colleagues found that, when inhaled, the peptide acts as a neurotransmitter that has an immediate effect on the brain and prevents the development of PTSD symptoms in rats. In their study, rats were first subjected to stress by being immobilized, forced to swim, and exposed to chemicals which made them lose consciousness. Thirty minutes before or after the stress, some rats were given NPY. After seven days, rats that received NPY had lower levels of anxiety, decreased avoidant behaviour, and fewer startle responses.
Similar results were obtained when the spray was administered a week after the stressful event.
If effective for people, the spray might benefit those with high-risk jobs or those who help others during emergencies. By reducing negative emotional processing of a traumatic event, victims and responders might have a weaker emotional reaction to the memory, limiting the subsequent development of PTSD symptoms.
But there are many questions as well as practical impediments.
Professor Evelyn Tenanbaum of Albany Law School outlines a number of legal and ethical issues that using this spray might have. She argues that blunting the emotional impact of such an event could hinder a victim's ability to impact a judge or jury in criminal trials. Social change may also be more difficult as the emotional stories of trauma victims often act as catalysts.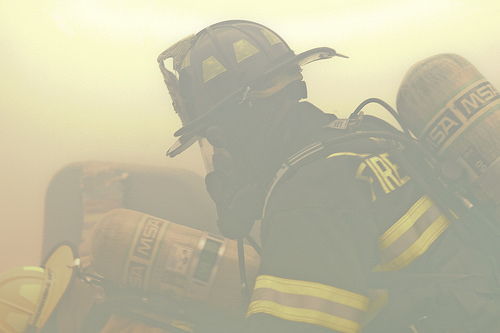 Informed consent before administration must also be considered. Victims need to know they may no longer be a reliable witness to a crime and that their memory of the incident may become unclear. Informed decisions may be hard to make during crisis situations.
It is also important to remember that the spray has only been tested on animal populations. NPY purportedly severs ties between emotion and memory; it is unclear what this would mean for humans. Would individuals be left feeling neutral regarding the traumatic event?
A lack of emotion may leave some victims confused or depressed in an entirely different way. Philosophical counselor Elliot Cohen writes how some individuals may become depressed over not feeling guilt, even if they were not personally responsible for the event's occurrence. And, some victims find their traumatic histories become vital parts of their identities. Personal experiences, memories, and feelings about painful events inform how we see ourselves. What does blunting memory do to a person's sense of who they are?
NPY's unpredictable effects on human emotion require much research. If effective, the spray might be a powerful tool for preventing PTSD in some.
Still for others, a painful memory may be preferable to none at all.
–Anjali Wisnarama, Contributing Writer
Photo Credits:
Feature: Stan Dominguez on Flickr
First: Tatiana Bulyonkova on Flickr
Second:  Matt Hecht on Flickr