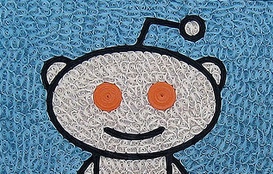 In January 2015, Reddit user montielove was committed to a psychiatric unit following an attempted suicide. Prior to his release, his therapist told him to change something in his life, which inspired him to create a YouTube series about mental illness.
In a recent Reddit post, montielove shared some feedback he received from a mental health sufferer, and complete stranger, who had come across his YouTube channel in desperation. After watching a video (below), in which Rebecca Chamma discusses the media perpetuation of stigma surrounding schizophrenia, the stranger decided against taking his own life. He felt compelled to let montielove know about the positive impact the video had on him.
The Reddit thread has garnered hundreds of positive comments and sparked much-needed discussion about mental health.